Last year I went through the stages of creating a brand strategy for 2 Hounds Media. It was a long process, mostly because I was so busy creating for all my wonderful clients it was hard to find the time to complete something for myself. I was dedicated to finishing it and now have a document to use as my compass in everything I do.  Contained within my branding strategy is a list of values called "What We Believe." It's two of the seven values that I wanted to focus on in this post:
• Demonstrate a generous spirit
• Embrace and respect the diversity in others
I was able to combine both of these values in a project that was recently completed through a Taproot Foundation grant. As soon as I read the project description I knew I had to be involved. Our four person pro bono consultant team donated time and professional talents to help the Capital Area Immigrants Rights Coalition with a marketing and messaging project. CAIR applied for the grant because they needed help producing a polished and professional printed marketing piece that would have a dual purpose: to solicit donations and to use as a leave behind when they met with DC area lawyers.
My experience with both our Taproot team and the CAIR staff could not have been any better. Our pro bono team worked diligently to complete market research, write, edit and design the final piece. The CAIR staff was receptive, responsive, and grateful. The dedicated staff is on the front lines of the immigration crisis, working hard every day to give people hope.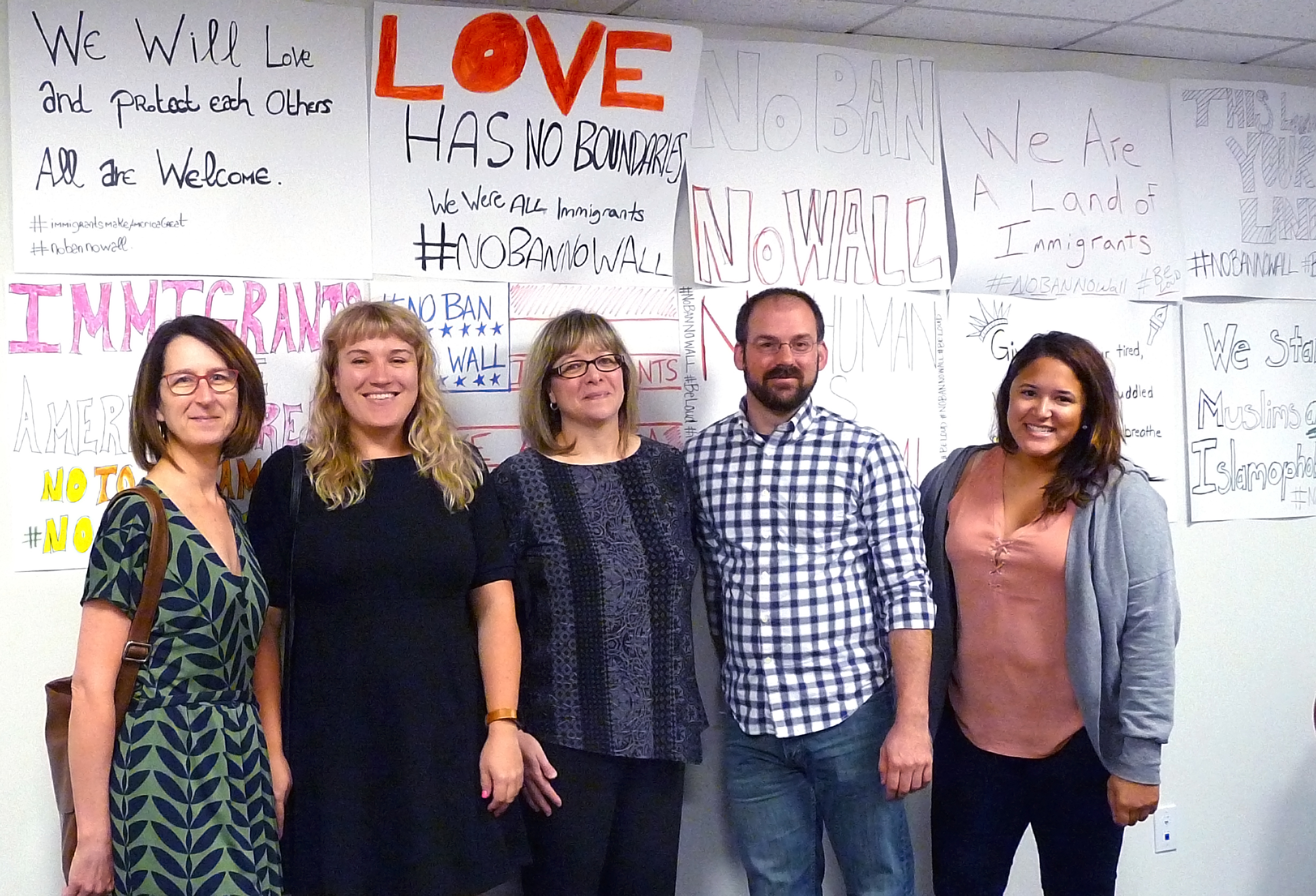 L to R : Julie Slovin, Account Director/Marketing Manager; Audre Azuolas, Copy Editor/Writer; Janelle Welch, Creative Director;  Michael Lukens, Pro Bono Director, Capital Area Immigrants' Rights (CAIR) Coalition and Bianca Gutierrez, Development & Operations Associate, Capital Area Immigrants' Rights (CAIR) Coalition. Not pictured: Carlyn Van Dyke, Project Manager
And our completed brochure: